Some big changes have happened in the noise office this year, namely that we've moved from our old Flatiron home to a newer, fresher Wall Street one. While the commute for me is now hellish by comparison, I gotta say, I'm rather enjoying the new space.
There's something to be said about open floor plans, as everyone and their mother has made us aware of lately. Personally, I enjoy them most of the time, but do agree that there needs to be distraction free zones. One of the great features our new office has are these lounge areas where you can relax on massive sofas.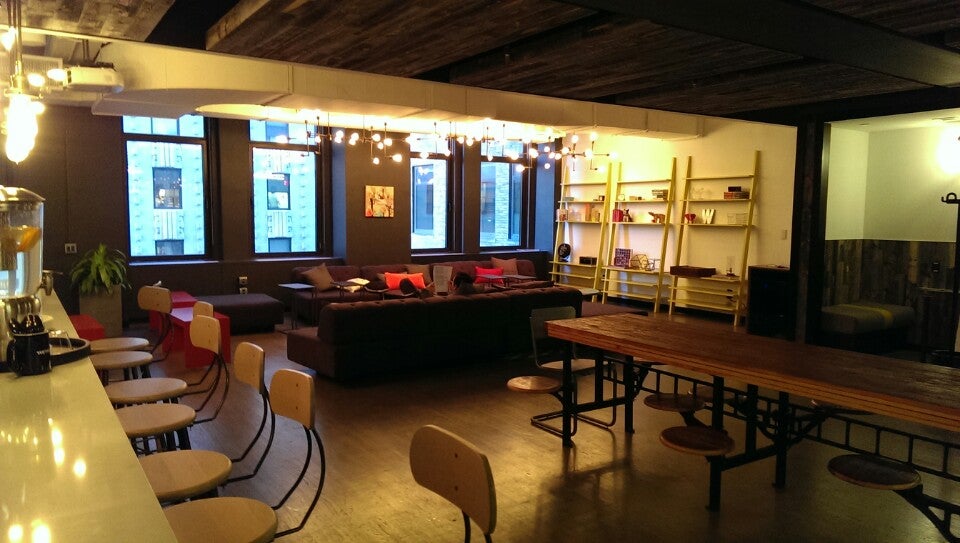 These common areas break from the constant barrage of people coming in and out of the main office and let me get some sanity while trying to grind on a task. Even with such a large space to ourselves, you need to take a break from the crowds every once and again.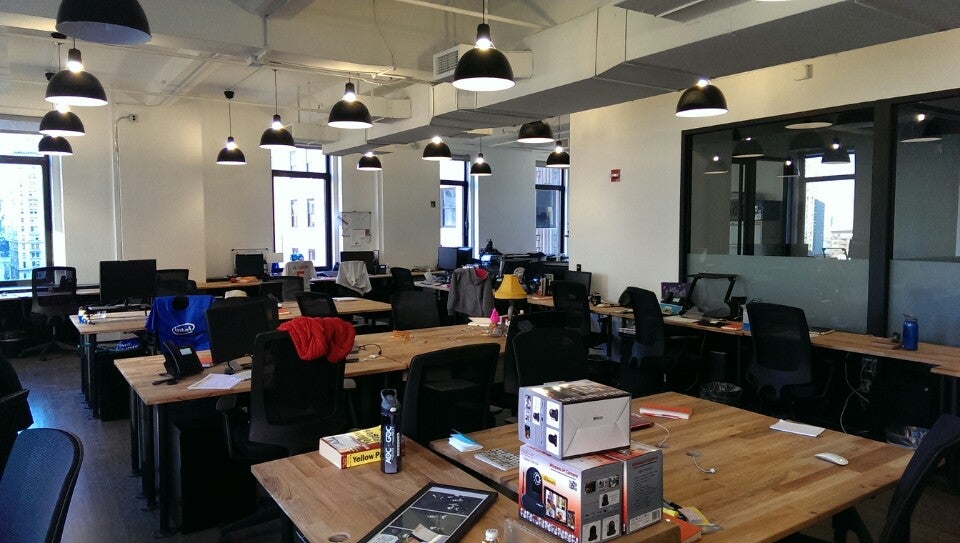 Even still, the common areas can get loud during lunchtime, and if I need to unplug further, there are little telephone booths you can isolate yourself in to do work or make a call. That's an excellent touch.
I feel that the "open office" debate doesn't really consider the overall layout of the space you work in, or how you utilize it. If you have an open space and an "asses in seats" policy, you're not getting work done. It's important to be able to step away from the distraction to be productive. I feel like this is true whether or not you work in an office-- if you can't step away from distraction, you're doing yourself a major disservice. This new space absolutely allows me to do just that, even more than our last office did. I'm actually thrilled to be going to work daily, because for the first time in a very long time, I'm able to get in the zone. That is so very, very important in my line of work.
I don't know what 2014 has in store for me, but I'm going to do what I can to make the most of it. Having the quality of life at my office drastically improved is an important first step to bettering myself, and I cannot wait to take this year on head first.